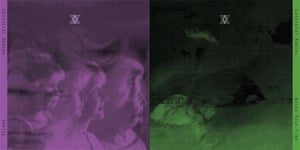 £

4.00
Formed by ex-Semifinalists member Ferry Gouw in Summer 2009 (along with members that include Edward of Ox.Eagle.Lion.Man and Tobias of Whiskey vs. Faith), Celestial Bodies release 'Vanity' on Home.Under.Ground Records on 12th April. Limited to 250 7" vinyl copies, 'Vanity' is a double A-side with 'Waste Your Time' and is documented by haunting video visuals by Gouw himself (Gouw has previously made videos for Major Lazer, The XX, Vampire Weekend, Lightspeed Champion and many more).
7" also comes with insert.
Pre-order available now.
Home.Under.Ground Records